Candice Hart
is a publicist, and
Zoe Hart
's mother.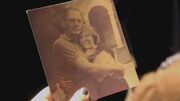 On a cruise in 1982, Candice had an affair with older Southern gentleman Harley Wilkes on a cruise while engaged to another man - Ethan Hart. This affair resulted in a child, Zoe Hart, and Candice made the choice to give her daughter a father from 'their world', leading her to believe Ethan Hart was her father.
Paternity
Edit
Yet, when Zoe was ten years old and needed a blood transfusion, and Ethan Hart proved not to be a match, the truth came out, although Candice insisted that Zoe not be told. This destroyed their marriage, and they divorced shortly afterwards.
Revelation
Edit
After she heard her daughter, Zoe Hart moved to Bluebell, Alabama, Candice followed her in an attempt to convince her to come home. However, Zoe presented her with a photograph from 1982, of Candice and Harley on the cruise, and demanded to know the truth. Candice confirmed that Harley Wilkes was Zoe's biological father.
Candice works as a publicist, and has a number of famous and celebrity clients.
Known Clients
Edit
Emeril Lagasse [1]
Bernadette Peters [2]
Alex Baldwin
Worked with Britney after her meltdown in 2007
Anderson Cooper
Blake Shelton
Notes and References
Edit
Community content is available under
CC-BY-SA
unless otherwise noted.