Welcome to the Hart of Dixie wiki!
Founded July 4th, 2011

-358 days until Hart of Dixie's 10-year anniversary of the premiere episode!

Characters
Hart of Dixie Poll February 2015
Also please message Maplechild91 or Becky0Rose for possible poll ideas.
Content
Season Two Finale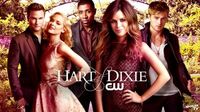 On The Road Again - After having a rough time in BlueBell, Zoe (Rachel Bilson) decides a little time in New York City might be the perfect opportunity to give her some much needed perspective. But a medical emergency on the plane forces her to complete the trip with an unexpected companion. George (Scott Porter) struggles with his constant relationship misfortunes, until he runs in to Lily Anne (guest star Amy Ferguson), who helps him with his heartache. When Lemon (Jaime King) promises that the Rammer Jammer will be having a special concert with the band Gloriana, she must scramble to make it happen, with the less-than-enthusiastic help of Wade (Wilson Bethel). Meanwhile, Lavon (Cress Williams) discovers that the opposing town's Mayor has stolen something dear to him and enlists the help of the townspeople to get it back. Catch Up Here!

Season Three Featured Episode
Together Again - "While Wade (Wilson Bethel) is upset with Zoe (Rachel Bilson) over his relationship issues, she decides to lay low and help George (Scott Porter) out with his problems with Lemon (Jaime King). Meanwhile Lemon and Wade decide to play hooky from their respective problems. AnnaBeth (Kaitlyn Black) is excited to introduce her new boyfriend to her parents, until they decide they would rather spend time with Lavon (Cress Williams). Brick (Tim Matheson) tries to help Wanda (guest star Mallory Moye) and Tom (guest star Ross Philips) cope with infertility issues." According to CarterMatt's quotation from CW.


Links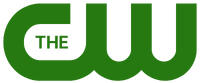 Welcome
Welcome to the Hart of Dixie Wiki!, a community fansite founded on July 4th, 2011 dedicated to the CW show Hart of Dixie.
Poll Results
Novmber 2014 - February 2015 Poll:
"What do you think about a ten-episode season four?"


320 voted for "Happy for the return, but wished we had more episodes"


10 voted for "Can't wait for January 9th and will take what we can get"


11 voted for "This could be disastrous for a possible season five"


1 voted for "Should have been cancelled"


0 voted for "Other"


All in all
342
people voted! Please see
Main Poll Results
for previous poll results, and message MapleChild91 or Becky0Rose with suggestions for future polls!
News
Loading RSS data...
Loading RSS data...
Loading RSS data...
Loading RSS data...
Loading RSS data...
Loading RSS data...
Loading RSS data...
kiaRssPlaceholder">Loa
Season One Episode Stills
Previews