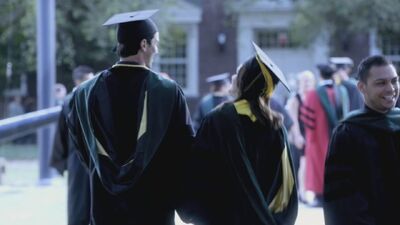 The relationship between Zoe Hart and New York Boyfriend.
Season One
Edit
The relationship between Zoe and New York Boyfriend began during medical school, where they first met. One night during a study session, the two ended up hooking up and from there things escalated into a full-blown relationship that lasted six years, and the two performed their medical residencies together at New York Hospital . However, shortly before Zoe left New York and moved to Bluebell, Alabama , "New York Boyfriend" broke up with her because he felt as though she were more interested in talking about surgery than asking about his day.
Despite the length of their relationship, Zoe's hurt as a result of his actions, and her reluctance to talk about him, Zoe doubts whether or not she ever really loved him.
Community content is available under
CC-BY-SA
unless otherwise noted.